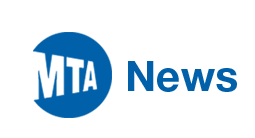 January 13, 2023
MTA Announces Service Options for Martin Luther King Jr. Day
Subway, LIRR and Staten Island Railway Operating on Regular Weekday Schedule


Buses Operating on Modified Weekday Schedule


Metro-North Operating on Expanded Saturday/Weekend Schedule
The Metropolitan Transportation Authority (MTA) announced today that some services will operate on special schedules in observance of Martin Luther King Jr. Day on Monday, Jan. 16.
For those traveling during the holiday, service details are below.
New York City Subway, Buses and Staten Island Railway
On Monday, Jan. 16, the New York City Subway and Staten Island Railway will operate on regular weekday schedules.
As a reminder, there are planned service changes this weekend and on Monday on several subway lines. Customers are advised to use the MYmta app or
https://new.mta.info/alerts
to plan their trips. Additionally, due to essential software updates and maintenance, countdown clocks and real-time information will be unavailable on the






and 42 St

lines for 12 hours from 12 a.m. Sunday, Jan. 15 through 12 p.m.
New York City buses will operate on a modified weekday schedule.
Local, express, Limited, and Select Bus Service will run with minor adjustments to the regular weekday schedule. The following express and Limited routes will not run:
SIM4x, SIM8x, M1 Ltd, M4 Ltd, Q4 Ltd, Q5 Ltd, Q6 Ltd, Q17 Ltd, Q25 Ltd, Q27 Ltd, Q36 Ltd, Q43 Ltd, Q46 Ltd, Q65 Ltd, Q83 Ltd, Q85 Ltd, S81 Ltd, S84 Ltd, S86 Ltd, S91 Ltd, S92 Ltd, S94 Ltd, S96 Ltd, and S98 Ltd
Use SIM4 for SIM4x or SIM8 for SIM8x; local service will be available on the Limited routes. Customers should also be advised the S46 will not make stops within the Teleport.
The following express bus route variations will not operate:
Super Express trips on the QM2, QM5, QM8, QM20 routes
All service on the BM1, BM2, BM3, BM4 will operate via Downtown and Midtown. There will be no Brooklyn-bound service at stops located at Church St/Park Pl and Park Row/Spruce St
All BXM1 service operates via Inwood (no trips bypass Inwood via the Major Deegan Expressway)
No AM Peak BXM1/BXM2 service at Riverdale Av/W. 236 St. Board along Henry Hudson Parkway

Metro-North Railroad
On Monday, Jan. 16, Metro-North will operate on an expanded Saturday schedule on the Hudson, Harlem and New Haven Lines, with extra trains to Manhattan in the morning and outbound from Manhattan in the afternoon.
On the Pascack Valley Line, Metro-North will operate on a normal weekend schedule.
On the Port Jervis Line, Metro-North will operate on a normal weekend schedule with two extra trains to Hoboken, one in the morning and one in the mid-afternoon, and one extra train from Hoboken to Port Jervis in the late afternoon.
Hudson Rail Link shuttle buses will operate on a special holiday schedule to meet Hudson Line trains at Spuyten Duyvil and Riverdale, and the Haverstraw-Ossining and Newburgh-Beacon ferries will operate on a special schedule to meet trains at Ossining and Beacon. Shuttle bus and ferry schedules are posted online at Metro-North Connecting Services (mta.info).
Off-peak fares are in effect on all lines all day. To view train schedules, use the MTA TrainTime app or visit
https://new.mta.info/schedules/metro-north-railroad
.
Long Island Rail Road
The Long Island Rail Road will operate on a regular weekday schedule. To view train times, use the MTA TrainTime app or visit
https://new.mta.info/schedules/long-island-rail-road
.
Channels for Service Updates
Customers are encouraged to sign up to the
MTA Weekender
, a weekly newsletter sent every Friday to inform customers of weekend service changes throughout the transit system. Information about planned service changes is also available through the MTA's many real-time service information sources.
MYmta app
– Customers who use the comprehensive MYmta app will see real-time travel information for all MTA services in one place.
MTA.info
– The "Service Status" box at
new.MTA.info
is always the definitive source for the latest status for each line.
Live Subway Map
– The Live Subway Map shows the real-time position of trains, planned service changes at any given time, highlight accessible stations, and much more.
Twitter
– Twitter users can follow @MTA, @NYCTSubway, @NYCTBus, @LIRR and @MetroNorth to receive service updates and customer service support.
WhatsApp
- NYC Transit incorporated using WhatsApp to expand the number of customer service channels available to riders and is especially helpful for non-native English speakers. Riders can receive customer service support in their native language through the help of Google Translate.
For those who prefer to contact the MTA by telephone, information is available by dialing 511, the New York State Travel Information Line. For customers calling from Connecticut, the number is 877-690-5114. Those who are deaf or hard of hearing can use their preferred service provider for the free 711 relay to reach the MTA at 511.
###