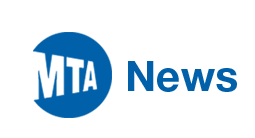 December 02, 2021
Metro-North's Seating Availability Tracker Expands to Google Maps
Real-Time Information Lets Customers Choose Cars With Most Open Seats
MTA Metro-North Railroad today announced that the seating availability feature of the Metro-North Train Time app – which allows customers to see an approximate percentage of seats available in each car of an approaching train – is expanding to Google Maps.
The feature first became available through the Metro-North Train Time app in November 2020 for most trains operating on electric portions of the Harlem and Hudson Lines, and has since expanded to all east of Hudson trains. Now, customers can also turn to Google Maps to see the capacity of seats available in each car at any given moment to make informed decisions based on the real-time data of how many estimated customers are on each train car.
"Through the collaborative efforts of teams at MTA IT, Metro-North and Google, it's even easier to get access to real-time seating availability," said Catherine Rinaldi, President of MTA Metro-North Railroad. "This is especially valuable for our occasional riders who may not have downloaded our trailblazing Train Time app on their phone. We want to make it as convenient as possible as we continue to welcome back our riders."
The real-time seat-tracking function works by measuring the weight of each car's seating cabin using data from the suspension system. Metro-North modified the software on the cars to transmit this weight value to a central server, from which a nearly precise estimate of how many customers are on board can be derived.
###