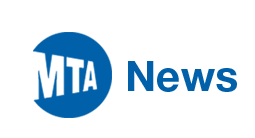 October 19, 2021
MTA to Hold Three Additional Public Meetings on Central Business District Tolling Program that Focus on Environmental Justice Communities
Additional Meetings Complement 13 Hearings Held in September and October
First 13 Meetings Attracted Nearly 1,000 Participants and Have Been Viewed on YouTube 9,000 Times
Agency Has Received More Than 5,500 Written Comments From the Public
The Metropolitan Transportation Authority (MTA), New York State Department of Transportation (NYS DOT) and New York City Department of Transportation (NYC DOT) today announced that the agencies will hold three additional public meetings to focus further on communities composed of minority or low-income populations – known as Environmental Justice Communities – in the tri-state area.
The meetings will be held virtually from 6 p.m. to 8 p.m. on these dates:
Tuesday, Oct. 26: New York

Wednesday, Oct. 27: New Jersey

Thursday Oct. 28: Connecticut
While the individual meetings will focus on a specific state, anyone can sign up for whichever one they want, or all of them if they so desire.
Those wanting to sign up can do so up to 5:30 p.m. the day before the meeting takes place on our project website, https://new.mta.info/project/CBDTP or the project's public meeting hotline at (646) 252-6777.
People who don't sign up to speak in advance but decide they want to during the webinar will be given an opportunity.
The additional three meetings complement the 13 public meetings that have already been completed, in which 976 people signed up to participate. More than 370 people spoke at the meetings, with many of them supporting this important project that is designed to reduce congestion, raise revenue to modernize and enhance the accessibility and reliability of MTA services, and improve air quality.
The meetings – live and archived – have attracted more than 9,000 YouTube views.
The formal comment period that will accompany the public release of the Environmental Assessment (EA) document has yet to begin, but so far, nearly 5,500 written comments on the project have been submitted the project website (https://new.mta.info/project/CBDTP), and others have offered comments through email, the project's phone line, by fax or through regular mail.
All comments through this early outreach will inform the Environmental Assessment document.
Additional public meetings focusing on Environmental Justice communities will be held in December following meetings of the Environmental Justice Technical Advisory Group and Stakeholder Working Group. The dates of those meetings will be announced soon.
Those who cannot or prefer not to attend the virtual meetings have multiple alternatives to make their voices heard. Members of the public can submit their comments online at this link: https://mta-nyc.custhelp.com/app/cbd_tolling, via email to CBDTP@mtabt.org, by mail to CBD Tolling Program, 2 Broadway, 23rd Floor, New York, NY 10004, by sending a fax to 212-504-3148, or by leaving a voice message at 646-252-7440.
###